There is something magical about beaches and there is nothing more romantic or fascinating than beach sunsets, so even this one at Bandol beach in the Var region in southern France.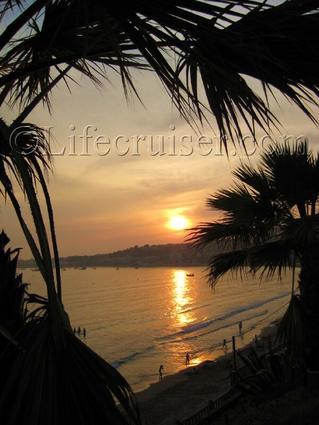 Bandol don't just have great beaches, it's perhaps most known internationally for it's excellent wines, so if you ever go there: make sure to get the chance to taste it.
I couldn't resist to take a photo of this stranded shark laying on the beach turned to the sunset… *giggles*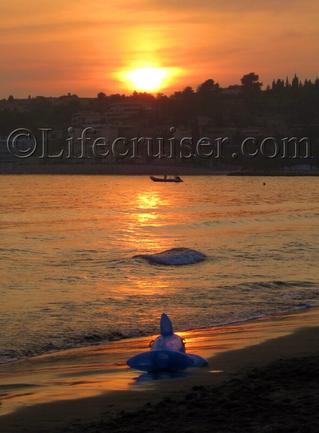 No, I didn't swim, I was too afraid of the sharks… ha ha… or was it maybe since my back can't handle to be chilled down? Hm…
The others were swimming before the sun did set even though some were a bit hesitating….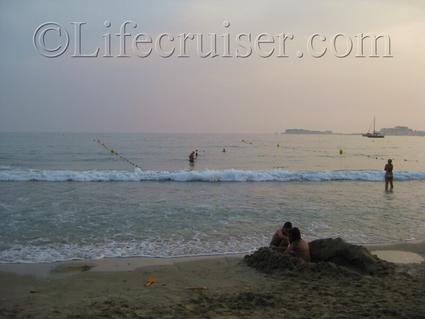 Ah…. those wonderful summer memories to dream about… *sigh*
Lifecruiser ♥ Bandol Beach

Earlier posts in this serie:
To Tour Toulon Too
Le Castellet Medieval Village
Vintage Marseille Soap Posters
French beach leach
Bloggers toast in France
Bloggers finally meet in France after three years of blogging
French blogger host lost
Start Fart of France Trip
Marseille Air Lair Stare
Pastis in Provence Southern France
Photographer beholder but not older
Connect Hotel Skavsta Airport