Finally, after hubby have been teasing poor Jane for months about her trip-gift from us, the secret destination, she got to know where she was going – but not until we checked in at the airport! Then she knew that she were flying to Palma, Majorca, but not where to after that.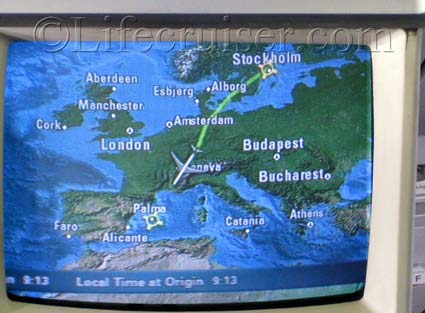 Our trip this time was a charter trip with one of Sweden's biggest and well known charter company: Ving. This was our first time traveling with Ving actually.
The flight were with Thomas Cook Airlines on an Airbus A330-300, a quite comfortable and spacy airplane.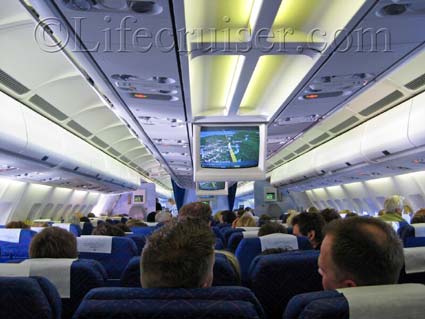 I really appreciate when you're able to follow the whole flight route as well as some other facts of the flight on the flight monitor all the time – even the start and landing.
I'm not so sure you'll appreciate it if you're afraid of flying though – like Jane who thought it was a scary sight. I guess it can be different for different persons – what do you think?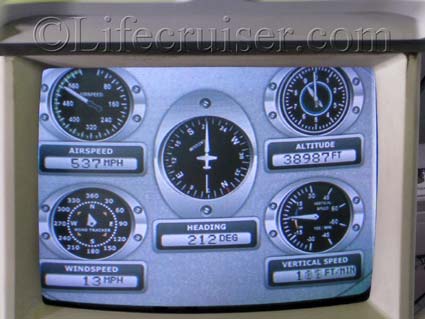 The flight went extremely well, no bumps when flying over the mountains either thankfully. No annoying passengers, nice flight staff and service.
Actually this was the first time that we didn't booked flight meal, because we always find them so poor. This was also the first time that we thought the flight meal sounded rather good, so we almost regretted it – but only almost! We had snacks with us.
What was annoying though, was that when landing in Palma the weather looked like this: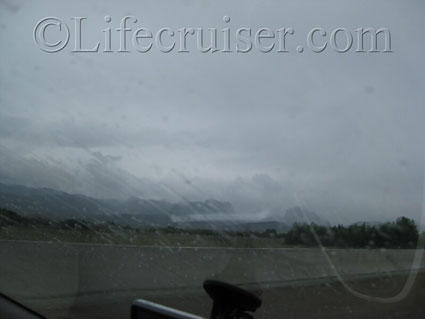 Oh, no! Here we're going on a sun vacation with Jane since she really wanted to go to somewhere warm and sunny and we're facing this horrible rainy and cold weather!
No, it was not me with my bad weather curse who brought the bad weather (this time), they had it before we arrived there, I swear.
So, how did it go with the rest of the trip and the weather? Actually it got better and better the closer we got to our beach destination, so we were happy as a kid on Christmas…
Our hotel was excellent, with the very best location and there really are a satisfying selection of Hotels in Palma de Mallorca to choose from, whatever you have in mind for your vacation.
Lifecruiser ♥ Flights