Our farmer has a lot to tell us about his life at the island Fårö (Gotland, Sweden). What many don't know is that he has played minor roles in several of our Swedish famous film maker Ingmar Bergman's and others films. One of them at Skalahauar beach.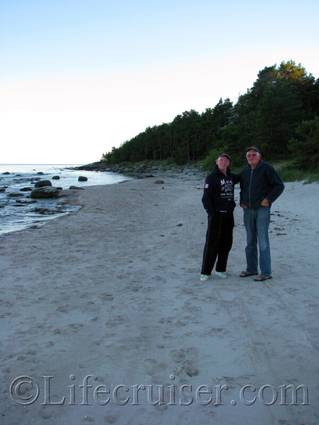 Our farmer (to the right in the photo) were carrying a sheep on his back, playing a role of a sheep thief in the film "Husbonden" (Master) by Kjell Sundvall – about a pirate on the nearby island of Gotska Sandön.
This time the only findings we did were a beautiful birch stock laying around though…
… or the beautiful light which you only find at the Sea, this time the Baltic Sea….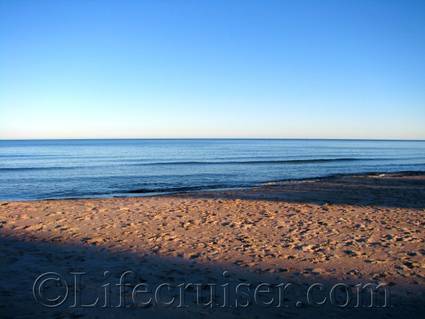 He met Ingmar Bergman some other times too and as many other living at the island, they were protecting Bergman's privacy. If any tourist asked were Bergman lived, he used to give false directions…
From the early 1960s, Bergman lived much of his life on the island and also made several of his films at the island. We really can understand why he loved Fårö so much!
There has just been something called Bergmanveckan, the Bergman week here at his home island, which we could notice – a lot of traffic at sites related to Bergman in any way.
You will find more at Lifecruiser's Fårö Island Summer 2010 photos.
Lifecruiser ♥ Fårö Beaches