There are so many life changing experiences to be had in the mysterious continent of Africa. With a massive 56 countries, all with their own diverse and special cultural idiosyncrasies, you can be spoiled for choice when it comes to planning a holiday in Africa. If you are thinking of taking your family on an African trip you'll really want to make the most of your time there, especially if you see the holiday as a once in a life time trip.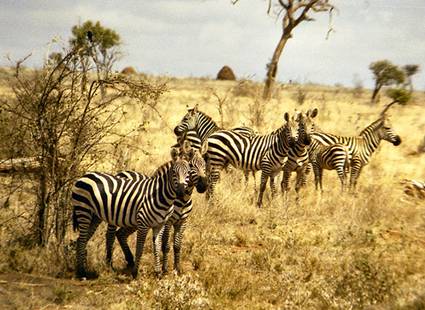 African Safari Zebra, Photo by
exfordy
There are so many experiences that are perfect for a family holiday, you should do your own research into the type of holiday to suit your family exactly, but here are some ideas to get you started:
Hiking and Trekking – The wild untameable landscape offered by the enigmatic continent has been attracting all manner of hikers and trekkers for years. The most famous culprits of its pull include The Atlas Mountains, Mount Kilimanjaro and Mount Kenya. South Africa can offer the Drakensberg Mountains and The Ugandan Rwenzori Mountains have also seen their fair share of interest over the years. The flora and fauna found whilst trekking in Africa are what really make the experience unforgettable but a 4 – 5 day trek may not be suitable for young children. For a trekking holiday to suit you, you should search for family holidays with Mahlatini.com.
Beach Holidays – Beach holidays in Africa really cater for all budgets. From the super luxurious islands of the Seychelles to the huts that line the tranquil Indian Ocean. Again it's the wild life that mainly attracts visitors to these paradise beaches. If you travel further south you are in with the chance of spotting anything from penguins to sharks! Needless to say, the water sports on offer are second to none on many of the African coastlines. Beach holidays in Africa are perfect for sun worshippers and families looking for a myriad of activities.
Safari – A classic safari may be just the ticket for you and your family while travelling through Africa. The big five have been attracting visitors from Europe for many, many years and continue to do so. The best places for seeing the most majestic wildlife you can imagine would be the nature reserves in Uganda, Kenya and Ethiopia. Do your research to make sure your trip is best fitted to the needs of you and every member of your family.
Lifecruiser Love Africa