The preparations for our 7500 km long Europe roadtrip this summer is continuing. We needed a convenient way to keep our Champagne bottles and yummy snacks cool during the hot climate in the countries we're visiting. We found the perfect one for our Skoda Yeti, surprisingly not: at Skoda Stockholm.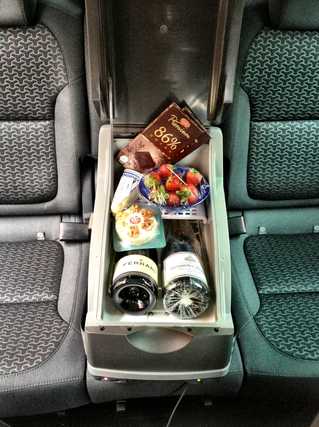 Yes, of course we had to test it at once, putting some yummy snacks to go with the two Champagne bottles. We noticed that the cooler worked very well already at the short time we did have it on. Perfect!
We will hardtest this cooler during our month-long roadtrip, from Stockholm, Sweden through many countries in the hot summer month of August. Our goal is Provence, France and we know by experience that it's hot there at that time of the year.
.. and we had to have some fun too – look at this other photo below and you'll understand….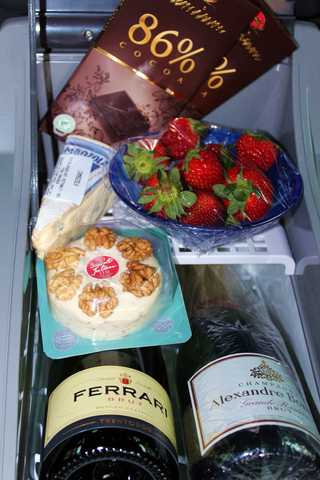 This was another cheap Ferrari though….lol… Our Skoda Yeti is almost Ferrari red funny enough. And our favorite Skoda service adviser is Alexander…
I hope he likes this celebrate of his name!
©Lifecruiser Love Europe Roadtrips
Earlier post about Lifecruiser Europe Trip 2012:
New car for the Europe trip
Europe Trip 2012 Summery
Europe Trip Accommodations
Mapped Europe Roadtrip Route 2012 by Lifecruiser
Routes and stays booked for our Europe trip 2012
Planning our Europe trip 2012