Some of you, that know us well, might have guessed from the last blog post that we did a stop on our Europe trip in the champagne district. Of course we did a longer stop in Epernay, to visit Moet Chandon and the village where Dom Perignon's grave is. We would not be the Champagne lovers we are if we did not stop there, right?
Yes, we even did do the Grand Vintage tour at the Moet Chandon and we tasted the Vintage 2002, the blanc (which we have been tasted before) and the Rose. We also did a stop in the store afterward the tour… I say no more…
After that we had a long drive ahead of us to get down to Provence, to our dear friends Claudie and Pierre, where we will have the gathering with our Norwegian blog friends too: the 7th of August.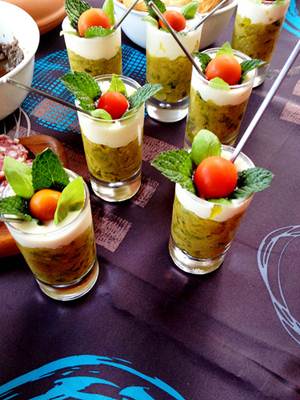 This time we even got to meet Claudie and Pierre's daughter, she was not at home the last time we were here. We had a really nice, connecting time. She is a really good vocalist and has also made her own songs (impressive, listen to it!), awesome ones. She might come to Stockholm in the autumn – we really hopes she will come, since we would love to show her around!
Today, we have spent a really nice day together with Pierre, Claudie and her sister and husband in Nice, exploring the old town in Nice. A heaven for us photographers, I tell you!!! Then of course, we always have a great time together with Claudie and her family!! It's impossible to not have a good time since they are such nice people!!!
Continue to keep an eye on Lifecruiser Europe roadtrip 2012 Flickr Photos too, there are new photos there now and we will upload our photos as soon as we got the time to do it – and working, fast enough wifi. So far, it's mostly my iPhone photos because it's easiest that way..
©Lifecruiser Love European Roadtrips