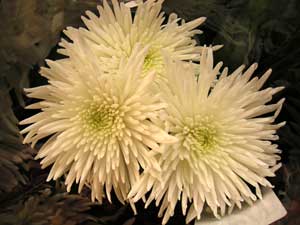 ♥ Join GTS ♥
Sometimes I really wonder why malls bother to sell flowers. They have no fantasy what so ever when it comes to flowers. No flower power fantasy.
It should be the easiest product ever to arrange to appeal the customer and yet they just throw them in like it were out of interest.
Of course, very often they got them sold anyway, maybe that's why? Everybody like to buy flowers to make life a little bit more beautiful. Or to make up for bad behaviour.
These pictures are from a mall nearby here. There is nothing wrong with the flowers - all flowers are beautiful in my eyes - but the arrangement of them.
There is so much you can do to make flowers look more pretty or stand out a little more, so why don't they? Are their staff dull too? *lol*
Some of the pictures were so boring that I just can't stand to show them!
Even for me, that LOVE flowers, it doesn't look appealing enough to make me wanna buy one. Not even one. Then of course, I have no bad behaviour to make up for either…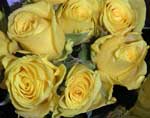 Roses is often very difficult to buy this way, they won't last for long, some even dies the day after. Let's hope it wasn't red roses symbolizing your love…
I strongly remember that Mr Lifecruiser brought yellow roses with him the first time we met.
(He didn't know what to bring, since we just should be friends

I think that they could increase their sales with the double, at least, if they made some better flower arrangements.
What are your experiences?
♥ Join Green Thumb Sunday ♥