Welcome to the 3rd international cocktail party meme: Drinks 'Round the World, hosted by Lifecruiser Travel Blog & Travel Experta the 1st every month.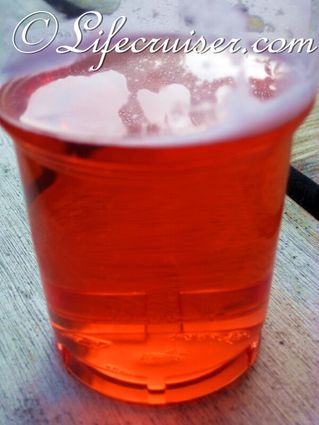 This drink might not look so interesting or exotic, but it has had such a great value for hubby and the farmer we use to stay at when we're on our summer paradise island.
It's an easy recipe: One fifth (or fourth if you want it more bitter) of Campari and fill up the rest of the glass with Schweppes Russchian (sorry if you don't have that one in your country). Top with 2 icecubes.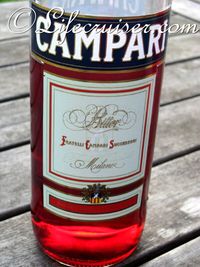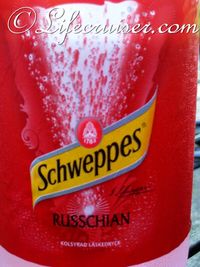 It's excellent as an aperitif before dinner, as it refreshes your taste buds.
They have had this drink together for many, many years now, so for them as well as for me now, it's a kind of symbol for summer. We had the last one there a couple of days ago.
For us it will always represent the wonderful summer at Fårö, whatever happens in the future.
On the Campari bottles, you can read other drink recipes too, but in my opinion, those are all too bitter for my taste.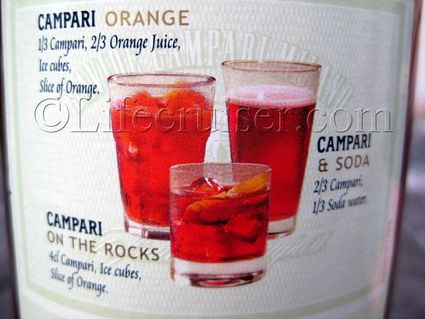 Do you have any drinks from somewhere in the world to share with us? Read How to participate in Drinks 'Round the World Meme.
This is all about having fun together, so you can just show us a photo or write something – it's up to you. If you're making your drink while writing, drinking while commenting: even better….
Leave a link to your drink post in the comments, so we all can come over and have a sip!
Be sure to mingle – and please be aware of the fact that we have different time zones, so be sure to check back later too. That's also the reason for me posting this while it's still day and not in the evening – some of you have evening already.
I'll be back, to check up your drinks later!
Let's have FUN again! Cheers my dears…
Lifecruiser ♥ Campari Drinks