"Most people would rather be certain they're miserable than risk being happy."

[ Robert Anthony ]
Many times I feel like people actually do choose to be unhappy. They seem to go in to a loop with unhappy feelings, instead of doing the best of the situation and move on. Yes, I know, it's not always as easy to do as to say… But I really feel like some people don't even try any more. Or rather a lot of the people don't try any more.
How come? Have they give up hope? Is it the society we have today? Stressful, no time for anything, not even for feelings or family. Every one is always talking about all their problems, surely they must have something good to tell…? Or is the whole earth now spinning in a negative loop? All the News is just filled with negative news too, they seldom report something positive. There is a lot of positive stuff going on, so why waste our precious short life time on worries or negative things? It's only we, ourselves, that get damaged.
We can influence our lifes so much, not to every point, but pretty much. It have a lot to do with our own attitudes, just stop and think about it for a moment. You know we've a fantastic mind that can do things the scientists don't even understand all about. Just set your mind to it, we don't say that it's easy, but it's worth it. Confirm that you're happy and if you're not – try to change the things that makes you unhappy – or learn to live with it – and be happy. We all have to do that choice, even though our situations can be more or less difficult.
Life has a lot of up and down bumps and the important thing is to not let the down bumps get glued to you – rip it off. You must do it, for your own good. You and noboby else have a responsibility for your own life. It's like ripping off a patch, it shall be done after proper healing time. It can hurt to rip it off, but it's temporarily. Don't let the days, weeks, months, years pass and then regret that you didn't do anything. Don't let YOUR LIFE slip through your fingers.
We urge you to put your feets firmly to the ground and say STOP to all negative stuff and start to initiate all the positive thoughts and acts you can instead. Do an inventory of all the good stuff in life – or that could have been worse – and appreciate it. Be grateful for what you have and don't ogle at other peoples things, lifes or whatever. Decide what it is that make YOU happy and live happily with that – or make up goals to reach it, but be realistic.
Life is a fantastic gift and we ought to take better care of that gift. There is so much good stuff that we take for granted, that is miracles actually. The nature, our body & brain, all living creatures, all the fantastic things that mankind has invented. Even small things. Think about it during a day and try to see things in your life in a different, new view. You may find it less boring than you thought it was.
Your mood can affect not only your day, but others too. If you smile, people tend to smile back at you. There is nothing wrong with a laugh, it's healthy for both your body and mind. Laugh triggers the release of endorphins, which work as natural pain killers, it's also beleived to decrease stress-related hormons. We should try it more often than we do, since it never can be overdosed. Worries or happiness – both are contagious.
We're now giving you the happy plague!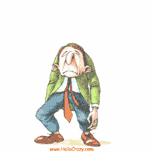 ♥ LIVE, ENJOY, LOVE…. LIFE!
Googlism for happy:
happy is the individual who trusts
happy is the person who has someone to blame when things go wrong
happy is the ultimate goal for life
happy is the bride the sun shines on
happy is healthy
happy is cool
happy is more important than ever
happy is your joys
happy is a heart full of friendship
happy is simple
happy is said to be the family which can eat onions together
happy is something you have to learn
happy is to make someone else happy
Googlism for worry:
worry is an illness
worry is a sin
worry is the misuse of your imagination
worry is the darkroom where negatives are developed
worry is to put today's sunshine behind tomorrow's clouds
worry is wasted mental energy
worry is not our friend
worry is unreasonable
worry is something you learned to do
worry is unnecessary
worry is a thief
worry is more exhausting than a day of work
worry is one of the heaviest burdens of life