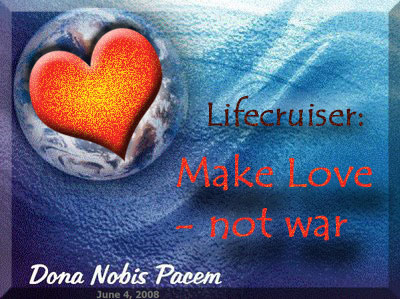 The solution is so simple:
♥ All we need is love ♥
The way of peace is the way of love. Love is the greatest power on earth. It conquers all things. (Peace Pilgrim)

Love is the only force capable of turning an enemy into a friend. (Martin Luther King, Jr.)

When the power of love overcomes the love of power, the world will know peace. (Jimi Hendrix)
What is this peace movement about? Read more at The Peace blog official blog by Mimi Lenox. It's an annual event.
See other blogs about:


Dona Nobis Pacem
Lifecruiser ♥ Peace