Today the Blogblast for peace aka The Peace Globe movement is invading the internet again, both in blogs and other social networks like Facebook and Twitter. In this way we're all over the world displaying our wish for peace together.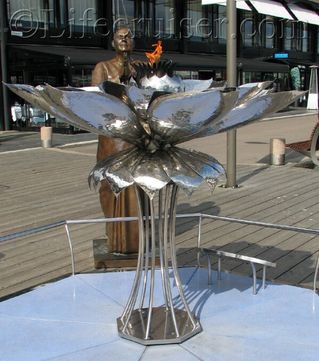 Eternal peace flame sculpture
Dedicated by Sri Chinmoy
Dreamer of World Peace
Norway, Oslo, Aker Brygge 2010
Dona Nobis Pacem – Grant us peace – and why not eternal peace while we're at it? Let the eternal peace flame burn!
Lifecruiser ♥ Eternal Peace

P.S. Why don't you join too? Read more at the FB Page for Blogblast for peace or at Announcing Blogblast for peace 2010.