Destination Gotland has two different ferries, one bigger called SF 1500 and a smaller one SF 700 which is supposed to be the fast one, but nowadays there is not much difference in time between them. This one is the SF 1500.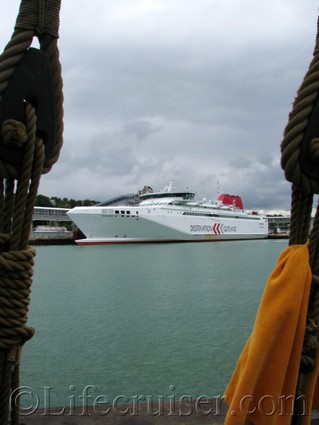 The Gotland ferry takes around 3 hours between Nynäshamn (about 60 kilometers from Stockholm) and Visby at Sweden's east coast.
We had booked ferry tickets to go home by the 9th of August, but as usual we had big difficulties to leave our summer paradise island…
We were in very nostalgic mode when I suddenly did burst out: let's change the tickets, let's stay longer! We will take the consequences later!
We started to look at when there were tickets available and if they did get any cheaper if we stayed longer – it was, so we will stay until August 30. Lovely.
Lifecruiser ♥ Gotland