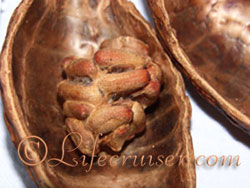 Join Green Thumb Sunday
We've all heard all the advices to eat more dark chocolate, it is appearently very healthy for us. Me too have been listening to those advices and I have tried to eat some dark chocolate / day.
You have to watch out though – there is almost aways very high amount of calories hidden in there – not to mention the pimples I get from it

Sometimes nature brings very bad things for some….
Did you know that chocolate is poisoning for dogs?

Even for cats actually but they are not likely to eat enough to become poisoned. Many other animals are sensitive to it too, but not as much as dogs and cats.

It's the substance theobromine they can't handle. The darker the chocolate is the more Theobromine it contains.

More than 20 milligram theobromine / kilogram body weight can cause poisining of the dog.

Example: A dog who's weight is 10 kilogram (22 lbs) can be poisoned of 20-40 gram dark chocolate without getting serious poisioning sympthoms. Not much huh?

Symptoms: appears after 4-24 hours. Vomiting, abdominal pains, thirst, inkontinens, shakings och restless symptoms, rich saliva and heart-throbs is common. At bigger amounts more serious symptoms appears.

To calculate how much theobromine that's in different chocolate bars or pralines is difficult. Both the amount of cocoa in the chocolate and the amount of theobromine in the cocoa bean may vary.

Dark chocolate: about 5-15 mg theobromine /g chocolate.

Light chocolate: about 2 mg theobromine /g chocolate.

White chocolate: none or very little theobromine.

The darker chocolate, the more theobromine and more dangerous for the dog/cat. With lighter chocolate the amount may be about 100 g before any symptoms.

If you suspect your pet to have eaten a dangerous amount of chocolate or has already symptoms – contact the Vet at once!
So what have we learned here?
If you're giving your pet chocolate, at least give it white chocolate or filled chocolate pieces that contains less chocolate/theobromine

… and the chocolate beans actually looks like dog shit – sorry I couldn't resist saying that! *giggles*
Captain Bark Lifecruiser