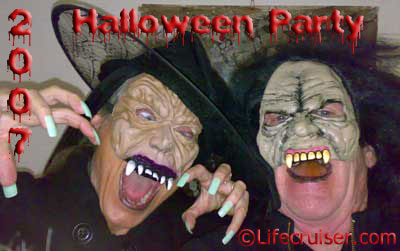 All bloggers that dare are spooktacular welcome to our big Cyber Halloween Party!!!
We're holding a haunted open house until witching hour – all witches, goblins, ghosts, ghouls, werewolves, vampires, spiders, spirits, black cats, howling wolves, monster, creeps and other scary creatures are invited!!!
Make sure you post your horrifying costumes (faked or real) at your blog, so we can see them – and eventual other things or booootiful scary monsters you'll bring with you…
We'll haunt you until you come, so take a scareplane or blood vessel over here to our Halloween night fright =:-O
Note for new bloggers: the party is going on in the comments here and in the comments of the participants too, so do some heavy graveyards hopping to mingle with all the other scary ghoul friends

Be aware that this post might be updated during the party!
Meet our butler Mr Butcher, he will serve you through the whole party, just mention your wishes to him and he'll haunt down the victim for you…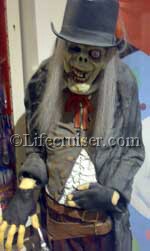 Take a stroll in our booootiful graveyard garden, while he'll empty some bladders to get you your Doom Pee'rignon welcome drinks!

There are plenty of scared guests to mingle with. You'll recognize them by their screams… Or maybe the odor…
We've done some serious shopping for grosseries to this event, not to mention how long it took to prepare this.
Luckily there were some ghoul friends that lend us some ….ehrm… hands.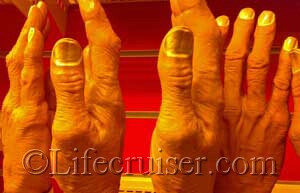 Vampire Mouth Watering Menu
Appetizers:
Ant Eggs
Diaper Dump Deli's
Strained Eyeballs
Poop Dip
Soups & Salads:
Vomit Soup
Peea Soup with Flesh
Fungus Salad
Brain Cell Salad
Salad Sauces:
Rhude Island
Vampire Saliva
Vomit Vinaigrette
Bird Drop Dressing
Mr Butcher recommends the fresh Vomit Soup with Eyeballs: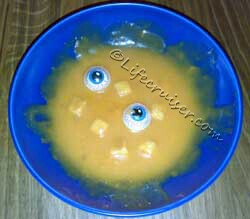 Oh, what a malicious mouth watering smell!!!
Dinner Sinner:
Cat Litter Lasagna
BBQ Brain Beef
Worm Burgers
Brains smash
Finger Stripes
…and some Halloweiners and Ear Wax Wieners – the Werewolves favorite hot dog – for the picky kids.
Ghost Goodies:
Pancreascake with scream
Peanut Butt's
Candied Cats
Roosted Rats
Jerk Jello
Poop Cake
The Menu is on for the whole party, just call for Mr Butcher.
Bone Appetit =:-O
Barfluids:
Swampagne (Doom Pee'rignon)
Eyeballs On The Rocks
Infectous Fluid Frappe
Mucous Membrane Milkshake
Old Bathwater
Soul Soda
Brain Brew
Bug Mug
Boo, the barftender, recommends the Eyeballs On The Rocks: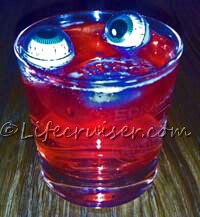 …and for the really thirsty it's OK to order a whole Bloody Mary at once – the real one. She will last for the whole evening at least. You'll get enough to even share with your ghoul friend.
Haunted House Rules
Do NOT under any circumstances search the basement if the power has gone out.
If you find something that you can't identify and it's alive, what ever you do: do NOT pick it up or touch it. Just scream.
If plumbing fixtures or other structures in this haunted house begin to shake and spew body fluids, it's time to leave.
Graveyard Activities
You did bring your sharpest knifes I hope? Start carving…
No not the other guests, you silly creatures… the pumpkins…. *ghoul giggles*
Get some inspiration here: Pumpkin Pandemonium or see all the amazing submissions to Leannes Pumpkin Carving Contest.
I have to give you a warning for some uninvited guests that might crawl up of their graves:
We'll do some activities while we're waiting for midnight to come. How about some Mummy Wrap, Hunt The Body Part or Pin The Wart On The Witch?
You see that street over there? That's the kind of street that ghosts like best: a dead end.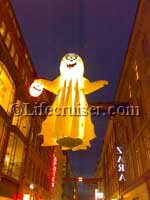 So do NOT take that way when you're leaving here…
Remember:

"Even a man who is pure in heart and says his prayers by night, may become a wolf when the wolf-bane blooms and the autumn moon is bright."

From "The Wolf Man"- 1941 Universal Pictures.
Captain Ghoul Lifecruiser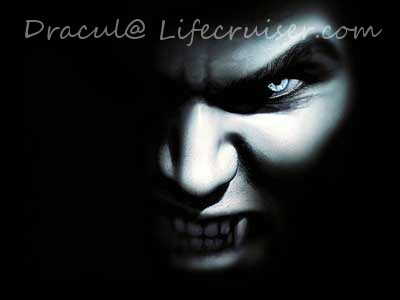 ♥
Coming Cruise Events OR Lifecruiser Archive 2007
♥