We have been very busy lately with different kind of trip preparations. Not only for our Europe trip this summer, but also this weekend with some preparations before our cruise this week from Stockholm, Sweden to St. Petersburg, Russia. This is my packed bag plus camera bag.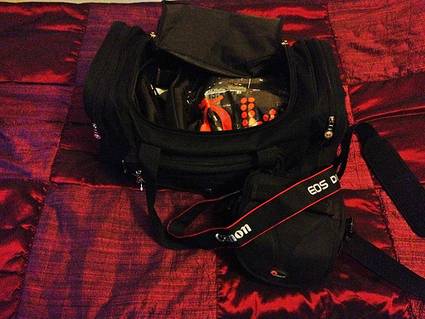 We also have our most festive clothes in a small kind of wardrobe trunk for protection against wrinkles. Yes, we're going to dress up and have at least one very festive dinner aboard the cruise ship. (Hint: hubbys birthday is the 17th May!)
We leave home Monday afternoon, the ship departures at 07.00pm. I'll set Lifecruiser Travel blog with scheduled auto-posts.
©Lifecruiser Love Cruises