For us curious travelers that not only want to lay on a beach on the vacation, it is of great importance to find a great low-cost car hire company when booking a trip, to get the most out of a destination. So lets talk about car rentals and road trips.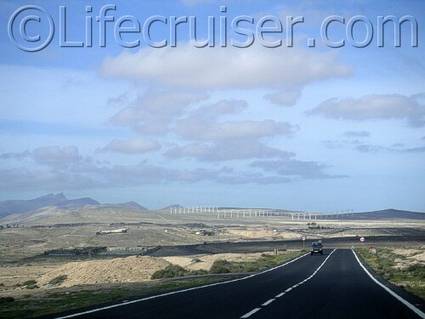 We have hired cars in Spain, Scotland, France and Greece by now and never regretted it. It is an unbeatable way of doing sightseeing in your own pace, able to make stops along the way where ever you want to, for how long you want. A must for photo freaks like us!
One more road trip we know already that we want to do later is along the English coastline, but then we will probably use the latest car hire UK site we have found. Actually we would love to spend a long time driving around in all UK, we have seen so many photos that has enchanted us. Except for the weather maybe (lol).
Finding the best car rental prices can be quite time consuming and we really have saved a lot of money spending some time doing extensive comparison searches!
Just like in our article about where to find late holiday deals there are many car rental sites online too and it is so beneficial to use a comparison site with lots of car hire sites to compare between instead of going to each of them separate.
We like car hire sites which offer a lot of locations and have needed extras already included in the price, making sure that they do not add any hidden fees on our first given rental quotes, to avoid negative surprises.
Extras to check if it is included in the price are: GPS Navigator, AC, unlimited mileage or at least no mileage restrictions, additional driver/s (make sure they are added in the contract!), free fuel, child seats.
We really like when there are roadside assistance offered, if anything should happen to the rental car. It is more safe having instructions and phone number with you in the car in case of any emergency, especially when driving in uninhabited mountain areas perhaps even with wild animals.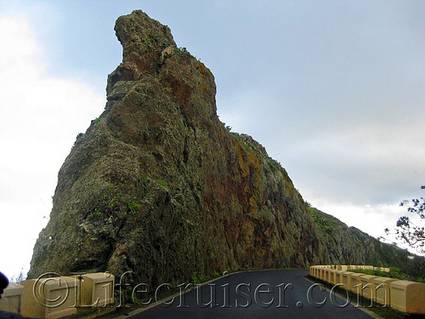 We have noticed that the earlier to book the car rental the better, there are more to choose between and it is often cheaper when booking early.
Many car rental companies also advertise in local magazines, in hotel lobbies, shops and at other local boards – useful if you decide to rent a car in the last minute when you already have arrived at the destination.
Advice: Always check up in advance – before you leave home – if you need to get an international driving permit.
Sometimes it can be cheaper if you pick up your car already at the airport, sometimes not, you have to check around, maybe even calling the car hire company. The difference can be quite big!
When we hired a car in Majorca, Spain, we got 2 days extra for free if we picked up the car at the airport at Palma instead of Alcudia – and it was the car hire company that were service-minded enough to tell us about the cheaper deal.
Also, we are always checking that their office is open if having a late flight, otherwise we book the first accommodation very close to be able to easily come back the other day.
That close-to-the-airport accommodation could be a lifesaver even in other situations too. One time in Scotland we had trouble with our credit card and could not get our rental car, we had to come back the next day after calling our bank to fix it.
Another important thing to think about, is that it should be the drivers credit card you pay with and it should have cover for the deposit amount. We had problems with that last time we were in France and had not planned to use that card. Once again our bank had to be called, making us delayed to our blogger meeting.
Read all terms and conditions. Check the cancellation policy if there is a cancellation charge and how much in advance you must give notice if cancelling. Being prepared makes things go smoother.
I will not go into the question about if one should get a car insurance or not, it is too big subject to discuss here. Do check if your car insurance you have for your own car also covers rental cars, in that case it might be unnecessary. Some cards also provide insurance if you use them to pay for the rental car.
One lesson we have learned is: if hiring from an unknown car hire company and you have not checked up their reputation in advance, make sure you pick up the car together with someone from the car hire company.
Why? Because a couple of times we have not really been satisfied with the car, like the one below were I had to put back the side blinkers that kept falling off all the time!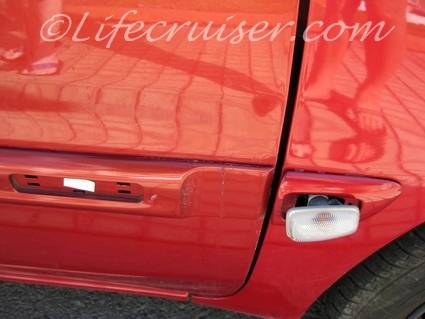 It is always best to see the actual car. Inspect the car to make sure there is no scratches or damages already. If there is, make sure they are noted in the contract, so you will not be hold responsible afterward.
We have always been taken photos of the car both when picking it up and when leaving it, from all angles, just to be on the safe side. Nothing has happened so far though.
Be aware of that there can be some restrictions of where you can go with the car, you might not be allowed to drive over the borders to other countries. Luckily we did not know that when we used a car hire in Malaga, we did not check if we were allowed to drive into Gibraltar. Oops.
After being there I can understand their restrictions – there were very steep and narrow streets where the car owners all had folded their car mirrors into the cars side, to not get it torn away. Many of the cars were scratched and some had no mirrors left. Phew. I am glad we made it without scratches!
It is also great to do an estimate of how much you will drive around before you hire a car, so you know if it is beneficial for you or not to pay for a tank of gas in advance and bring the car back empty – or fill up the fuel yourself right before returning it. Save all gas receipts.
Cars with diesel as fuel can be really cheap to drive, since they do not use as much fuel as petrol driven cars. Several times we have almost wondered if the car were magic, we thought we never had to fill up any fuel!
Always check where to park your rental car without getting parking tickets or in worst case: had your car been removed and have to try to haggle with the local police about it… yes, happened to us once…. ehum…
One last advice: Do not drive on any private roads!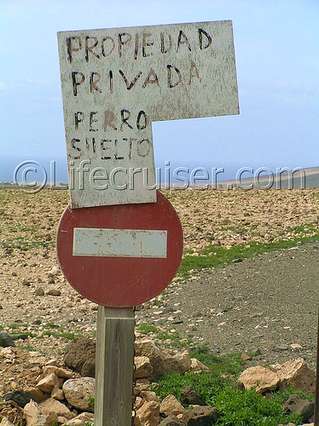 Of course, it can be a rather thrilling experience, but we do not recommend it…
Lifecruiser ♥ Roadtrips