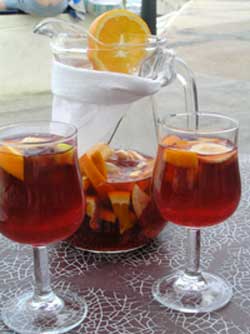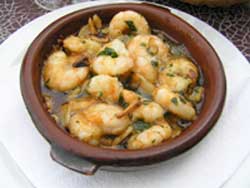 ¡Hola amigos!
Sangría and Gambas al Ajillo (Shrimps fried in oil with Garlic and Pepper) is what Capitán Lifecruiser is drooling most over at this destination. And the sun. And the Mar – the Sea. ¡Qué bonito!
Hopefully the weather is with us so I can have a moment on the beach, poking with my toes in sand instead of snow… I'm sure I can find a sheltered sand dune somewhere to lay down and hide from all of you relax after all this partying

I do hope you'll find the most fashionable and sexy dresses when we go shopping, that makes all Spanish men whistles after you! (And our male cruisers will have enough too look at!)
What do you think of Lifecruisers new top picture today? Nice and warm huh? (If you don't see any change: push F5 button to refresh your browser)
Una vaso de Sangría por favor. La comida estaba excelente!
¡Hasta luego!
Capitán Lifecruiser
Update: Ready to go out for the dinner out and later on nightlife in Barcelona with my new sexy red dress. Bring me some Dom Cava!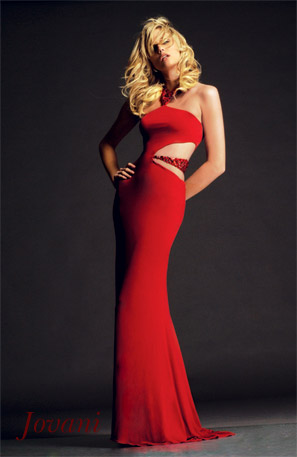 Monday's port: Barcelona, Spain | Mar
Next port: Mystery Destination
Do you want to hop aboard at next port?
Read about Cruiser Grades.
Read more about Lifecruiser cyber cruise.