The Scottish Highlands, despite their remoteness and at times unfavourable climate, have proven to be hugely popular with tourists due to their outstanding natural beauty, friendly locals and peaceful nature. Aside from that, there are also many great camping sites in this part of Scotland.
Other parts of the country have their charms, and campsites in Ayrshire, Lothian and Dumfries and Galloway prove that. However, for unrivalled views of towering mountains and lush green valleys, you'd struggle to better the Highlands.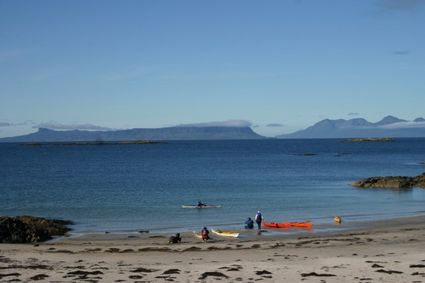 Photo by Pitchup of Sunnyside Croft Touring Caravan & Camping Site
One of the best campsites in this region is the Sunnyside Croft Touring Caravan & Camping Site near the village of Arisaig. Boasting fantastic views of the islands of Eigg, Rum and Muck, you're also only a short ferry ride from the Isle of Skye. The site itself has its own shop, a laundrette, sells local produce and even has recycling facilities.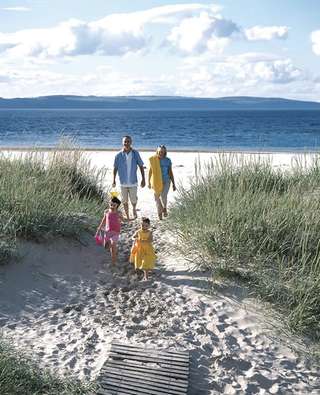 Photo by Pitchup of Grannie's Heilan' Hame Holiday Park
Another site well worth visiting for campers is the eccentrically named Grannie's Heilan' Hame Holiday Park near Dornoch. This site is perfect for bringing the family, as there's just about everything you could possibly want here: an indoor swimming pool, Jacuzzi, tennis courts, ten-pin bowling, crazy golf and, being near the beach, an amusement arcade. This isn't your traditional campsite, and is all the better for it.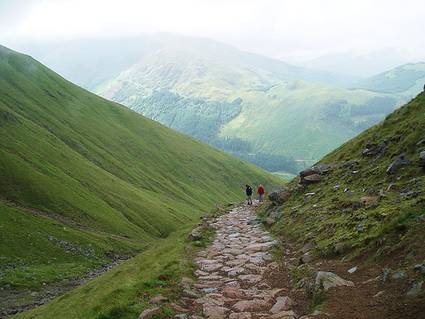 Photo by
Coda
of Ben Nevis Hike, near Fort William
If you're away from the campsites, then there's plenty of things to do. You could go walking around the mountains and valleys (the more adventurous among you might fancy a crack at scaling Ben Nevis), visit the many towns and villages like Inverness and Fort William or even go surfing somewhere like Thurso in the Highlands' most northerly point.
Lifecruiser Love Scotland
Other camping travel related posts by Lifecruiser:
VW Camper Van Blue Retro Twins
56ans Nostalgia Cafe, Gotland
Worned Out Vintage Vacation
How to find cheap holiday deals from Sweden
8 Unique Travel Posts Boosts
Thousands by horse to El Rocio