Our last evening at our summer paradise island Fårö, we went with the farmer to the rauk area to finally get to see a sunset without clouds, the first one this month! As it was on the way, we also did check in on the farmers boat.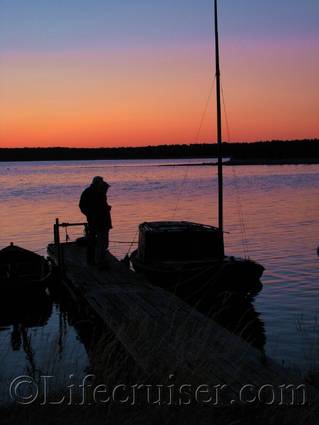 There are many very charming old fishing cottages both at Fårö island and Gotland island, as well as in many other places in Sweden. I just love them all.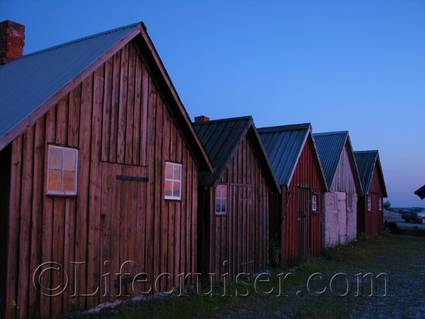 We thought it were a bit teasing, too get to see a great sunset down at the Rauk area the last evening, feeling like the summer just started this evening and we're not going to be there seeing all the grand of it!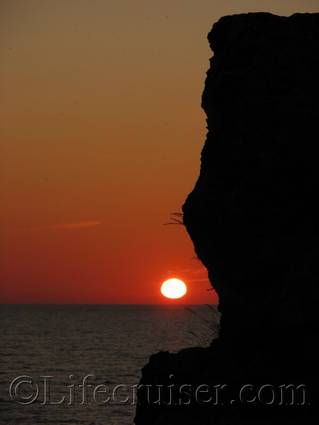 Not only the sunset were awesome, but we got to see a beautiful half moon too!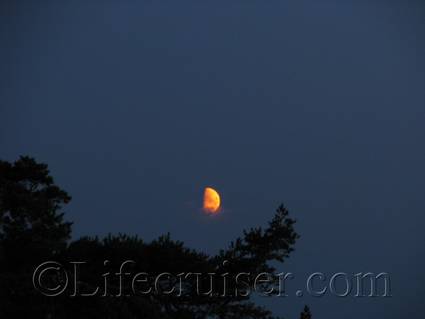 It's always with sad feelings we leave the island, so this last evening was kinda magical too us….
Now we have been at home a couple of days, buried in 4 weeks laundry and hopefully it has not giving us lumbago – as we're already packing for next trip!!!
Lifecruiser ♥ Fårö