One of the many higlights of our trip in southern France in August, were of course when we bloggers got to make a toast in real life with the gigglewater we had been pretending to drink together at our cyber cruise parties during the three years we've been blogging together.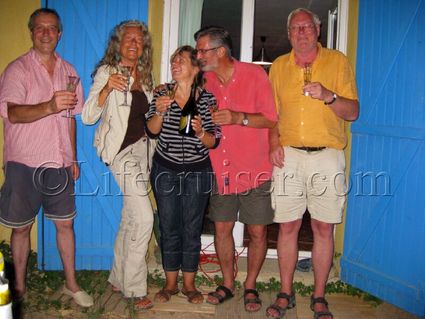 Pierre, Mrs Lifecruiser, Claudie, Renny and Tor.
Southern France, August 2009

The missing faces in this photo are behind their cameras: Mr Lifecruiser, Diane and Anna. This had to be well documented – almost as a historic happening…. lol
No wonder the happy faces and giggling, it's not every day you get to drink with such good friends and the very best Champagne brand there is!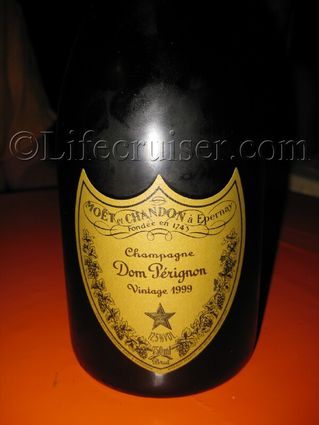 .. only problem was that they only had one bottle in the store, so we really had to share the drops verrrrrry carefully… *giggles*
Today we have another reason to make a bloggers toast, so I'll fill up the glasses for you all and hope that you'll follow me in this toast!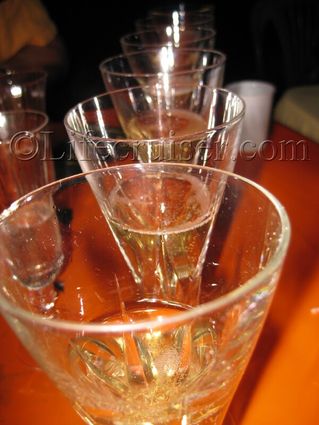 A toast for Renny, who's birthday is today and is planning another blog gathering next year in August in Oslo, Norway.
Hop over and congratulate him and see what he wishes as a birthday gift – it's something very special!
Cheers!
Lifecruiser ♥ France

Earlier posts in this serie:
Bloggers finally meet in France after three years of blogging
French blogger host lost
Start Fart of France Trip
Marseille Air Lair Stare
Pastis in Provence Southern France
Photographer beholder but not older
Connect Hotel Skavsta Airport