Before going to France, we had never tasted fresh figs. We don't have them naturally growing in Sweden and it's not so common in gardens either. When we've been on other trips, there haven't been any ripened figs.
So when we got the chance to taste fresh figs just picked from a fig tree in Claudie and Pierre's garden we found it very interesting.
Just the things we want to experience when on trips: to see or and taste things we don't have at home!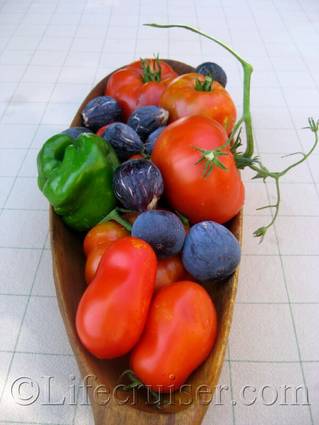 As you can see, they also had wonderful tasty tomatoes for our lovely breakfast - or more like brunch - table.
We were surprised to find the figs so juicy and sweet, it was not at all as we had imagined they would taste - they tasted much, much better. So good that we wish we could have them every morning…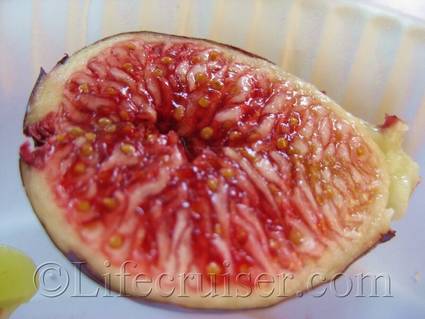 We do have seen a fig tree before, but none so up close and with ready fresh fruits to eat, so this was a new experience for us.
How nice it would be to have this green tree in your garden and to get fresh fruit like that!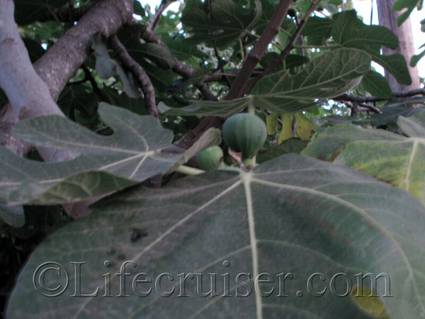 Since we're having a bit too cold climate around Stockholm for figs, it has not been commonly grown and the only figs we've known during our lives are dried figs - which are too sweet & sticky for my taste - and mainly during Christmas time.
There are some that has been able to grow figs in the South of Sweden with success since they have milder winters, but not so much here around Stockholm and up in the country.
We can only hope that this will change!
Lifecruiser ♥ Fresh Figs

Earlier posts in this serie:
French Cooking a la Pierre
French Art Gallery Exhibition
France Bandol Beach Sunset
To Tour Toulon Too
Le Castellet Medieval Village
Vintage Marseille Soap Posters
French beach leach
Bloggers toast in France
Bloggers finally meet in France after three years of blogging
French blogger host lost
Start Fart of France Trip
Marseille Air Lair Stare
Pastis in Provence Southern France
Photographer beholder but not older
Connect Hotel Skavsta Airport