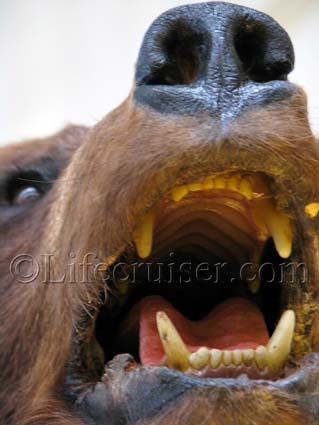 I think we all have heard of the myth of wild bears & reindeer's running around in the streets in Helsinki, Finland – as well as we've heard it for the other Nordic countries capitals.
Though this was a Brown bear (Ursus arctos) we spotted there Thursday when exploring Helsinki and not a Polar bear.
Did you know that the Brown bear (karhu) is Finlands national animal? Well, now you do.
The bear was considered the most sacred of animals and a killing of a bear was followed by a great feast in honor of the bear (peijaiset), where a substantial part of the celebrations consisted of convincing the bear's spirit that it had died accidentally and hadn't been murdered.

Afterwards, the bear's skull was hung high upon a pine tree so its spirit could re-enter the heavens. Kalevala on bear (old Finnish sacred text of "Otso the honey-eater" translated to English)

Source: Wikipedia
So, was it really true, were there any bears & reindeer's running around in the streets of Helsinki…?
Well, as you can see we did succeed to take photos of both a bear & a reindeer, even though they weren't particularly wild since they were stuffed animals…. *giggles*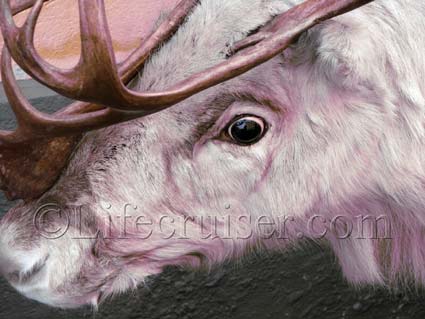 Though I must admit, it would definitely have spiced up our stay there if we had seen any wild ones!
The only wild ones we did see were the people partying on the cruise ship… No bears, but a lot of beers… *giggles*
Stay tuned for more about our cruise from Stockholm, Sweden to Helsinki, Finland.
Lifecruiser ♥ Wild animals