Linnaean place nr 10
The famous ancient Swede Carl Linneaus – who started the Taxonomy system – took a tour around to Fårö island one day in the year of 1741.
Because of the hot weather, he and his companions rested in the shadows of the big Ava oak tree – and 268 years later we followed his historic foot steps!
The old oak tree is one of Gotland biggest and oldest trees. It was big already in 1741 when Linneaus wrote that the body of it was about 4,2 m. Today it's about 6 m around the body.
Thankfully, already in 1911 the Ava oak tree were put under protection.
It's filled with concrete since 1962, to save it from being destroyed and as a difference from other trees that has been filled with concrete and iron bands around them (which strangled them), this one is still full of shots.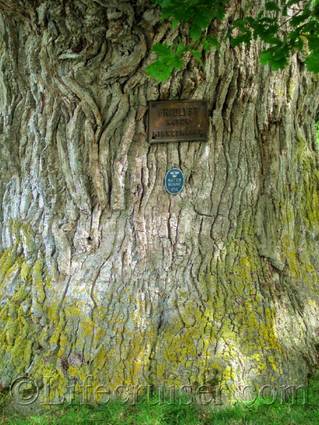 Old oak trees are hosts for insects, bugs, mushrooms, moss and some rare Lichens, so even this one. Only in Sweden, about 1000 different species of insects lives on oak trees.
When going there, you have to go through the farms gate, almost feeling like an intruder, though that feeling soon was gone when talking to the old farmer who we were lucky to spot and start talking with.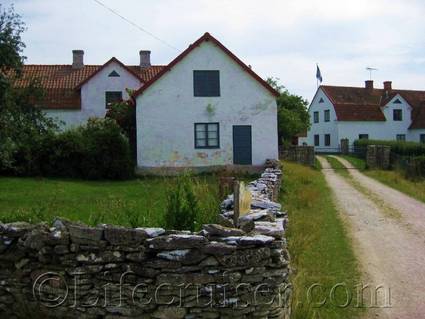 He also told us that when a big storm were passing the island recently, he almost didn't dare to look out of the door in the morning, afraid of what he should see: imagined the tree totally damaged.
But no, there it was, not a branch were blown down, instead the flag pole – who was about 15 m from the tree – were broken by the lightening!
Don't you just love to talk to older people? They have so much interesting stuff to tell. We stood there quite a while talking – or rather listening.
Suddenly I'm thinking of the old favorite song of mine: Tie a yellow ribbon round the old oak tree – anyone else remembering this wonderfully romantic song…?
Lifecruiser ♥ Ava