More and more people are choosing all inclusive holidays as their preferred way for vacations, especially family vacations which can become very expensive if not watching out. Not that all inclusive have to be a ready package though.
Have you been on one? We have only been once and that was because we were far out on the countryside at a ranch in Paraguay. Besides that there was no reason to leave the ranch when we were experiencing so much fun there…
All inclusive could be a way to secure that the cost of the vacation not escalates to a level above what you have decided from the beginning, no surprises, but then you must make sure that you really get a great deal.
As with every other trips, it is always necessary to do a lot of research and comparisons, before that you really do not have the facts to judge if it is a good price or not. Things changes fast, facts you did catch a while ago, may not be valid any more.
There are also a huge difference between different all inclusive packages, what they include in the deal. Make sure to check out what they mean with all inclusive and what you want it to be.
The more the better one could think, but is it really? All inclusive could mean that the local business do not get a good deal – or even anything – out of it. You could give a death-kiss to the locals, if unlucky.
Make sure that your trip benefit the locals in some way, try to go out at least one time at a local restaurant to eat dinner or to buy something in the local shops, anything. (We did buy 3 sombreros in the local shop below).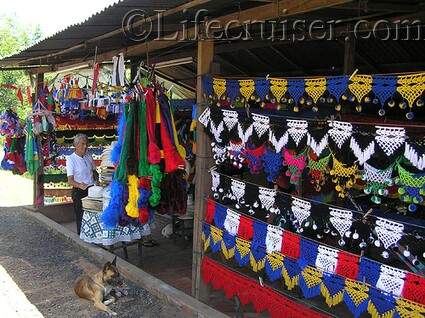 I wish that the resorts would buy all their food locally, hire only local staff and would include local entertainment in the all inclusive deals to make it more valid as sustainable tourism. Not only rip off the locals, but give back to them in different ways.
Even if there are ready made packages to buy, you could also consider to make one for yourself and your family if you have some energy and time to spend planning your own deal. It is all about making up a budget with a realistic mind.
There are always ways to check up in advance – either Google around, send emails or make phone calls to find out what things cost at your chosen destination and calculate what your spending would be in total and per day.
The thing is though: do you really want to know what the cost would be? Sometimes it is best to not know in beforehand…
I think I would be more willing to buy an all inclusive package for a cruise, an unsafe destination or at destinations where I had decided to not go anywhere else, just stay there to relax.
Though I wonder if we ever will be able to do only that – we are too curious of the surroundings and can not resist exploring!
Lifecruiser ♥ Holidays