When we were in Majorca in the beginning of May, we also visited the two adorable mountain towns Deia & Valldemossa at the northwest coast. We love doors & windows, so for us it was like going through the door to heaven!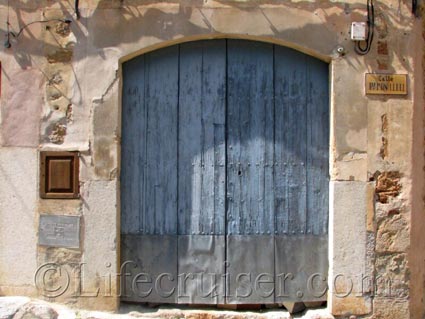 Deia is a truly picturesque little town up in the Serra de Tramuntana mountain, which we fell in love with at first sight. It's said to host many artists, painters and other celebrities. It's also there the world famous La Residencia Hotel is, owned by Richard Branson once upon time.
Even Valldemossa has some celebrities, Michael Douglas own a house nearby and can be spotted in Valldemossa from time to time. Otherwise it's known since Frederic Chopin and his lover, the writer George Sand lived there.
So did we see any celebrity? We're not sure. We did see a very beautiful woman drive by in a cab in Deia, followed by a car filming her driving on the roads there, so we guess that had to be someone famous – or soon to become famous.
I'll not say much more about those places, I'll let the photos speak for themselves – even though photos never can show how it was to experience it live.
Those doors have seen many people coming and going. If they only could tell us their history…
Lifecruiser ♥ Deia & Valldemossa