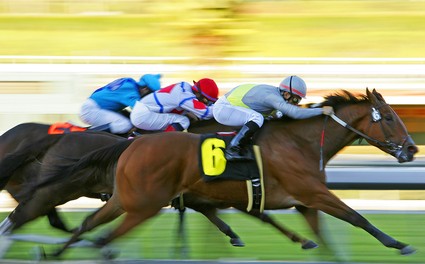 If you're looking to experience the real England, here are 8 activities that many Brits genuinely enjoy.

1. Watch a Horse Race at Ascot
The Ascot Racecourse is located in Ascot, Berkshire, only a 50 min ride by car or train from London. Ascot is one of the most famous courses in the entire world, and is home to the Royal Ascot race in June. What you may enjoy more than the actual horse race is the fashion at Ascot. The racecourse has a dress code whose strictness varies according to where you sit. For example, those sitting in the Royal Enclosure at the Royal Ascot must adhere to a strict dress code: men must wear morning dress that includes a cutaway and waist, in addition to a tie and top hat. Women must wear an appropriate dress (no spaghetti straps and nothing too short), and they must wear a hat or similar headpiece. Thankfully, the dress code isn't as strict in other spectator sections. Book far in advance for this racecourse, especially if you plan to attend the Royal Ascot.
2. Attend a Performance at the Glyndebourne Festival
Another fashionable event to attend during the summer is the Glyndebourne Festival. This opera festival takes place in East Sussex County, which is accessible by car or by train. From London's Victoria station, it's only an hour to the town of Lewes in East Sussex. Operas take place inside the Glyndebourne auditorium, but during the intervals, guests may dine in one of the restaurants, or enjoy a picnic that they've preordered. Yes, you can preorder a gourmet picnic basket and eat outside on the grounds of Glyndebourne! Attending an opera here is a truly unique and spectacular experience.
3. Celebrate Guy Fawkes Night
Guy Fawkes Night, or Bonfire Night, has a strange history. On November 5, 1605, Guy Fawkes was found actively participating in a plan to assassinate King James I. When the Gunpowder Plot was foiled, people in London lit bonfires to celebrate, and November 5 was thereafter named a day of thanksgiving. Today, people still celebrate in the name of long deceased King James I. They do so by gathering to light bonfires and set off fireworks. Many times, communities organize the fireworks, so it's a night for families to come together and enjoy the display. The London fireworks are always quite impressive.
4. See a Christmas Pantomime
Around Christmastime, small, medium, and large theaters all over England put on pantomimes. A Christmas pantomime is truly a British institution. Part comedy, part musical, with storylines from Disney tales such as Cinderella and Peter Pan, it's a show for all ages. One fun aspect of a pantomime is the audience participation. The audience is expected to boo whenever the villain enters a scene, and warn the "good" players whenever the villain sneaks up on them ("He's behind you!"). For a genuinely British experience during the holidays, fit a Christmas pantomime in your plans. Tickets for productions at larger theaters can be bought months in advance, and it's recommended you do so, because they sell out quickly!
5. Eat Sunday Roast at a Local Pub
English food has a bad reputation, but the truth is a Sunday roast can be a very lovely meal. Served as lunch or an early dinner, the dish traditionally consists of roast beef and vegetables, potatoes, and Yorkshire puddings (small muffin-like breads that aren't sweet at all). The meal attracts many Brits to the pubs on Sunday, so wash your food down with good English ale, and take in the authentic experience. And if you feel brave enough, strike up a conversation with a fellow diner.
6. Take in a Cricket Match
Sure, it's easy to watch football (a.k.a. soccer) in the U.K., but what about something even more traditional? Cricket, a sport similar to baseball in some ways, is in fact the national sport of England. The game dates back to the 16th century, and it became very popular in British colonies. When traveling, you'll have plenty of opportunities to see a match, given that there are local clubs all over the country. And if you're lucky, your visit may coincide with a national team match. During the summer months England has many international matches with rivals such as India, Sri Lanka, and Pakistan. There's also the Cricket World Cup that takes place every four years!
7. Shop at Selfridges, not Harrod's
Harrod's has more international recognition, but more popular with the British (Londoners especially) is a different luxury department store. Selfridges & Co. or Selfridges for short, is the place to go for high fashion, perfume, house wares, and so much more, including food. The Selfridges food hall is a great place to pick up something for dinner, or even small souvenirs like gourmet teas and chocolates. The flagship store on Oxford Street in London has six floors to explore, so make sure you budget enough time for your visit. And if you happen to be in Manchester or Birmingham, you'll find Selfridges locations in those cities too.
8. Bargain Hunt on Boxing Day
If you love Black Friday shopping, then you'll love Britain's Boxing Day. It's the after Christmas sale that stores use to clean out their winter stock to make way for the spring lines. Though Boxing Day is technically the first weekday after Christmas Day, most stores hold Boxing Day on the 26th if it falls on a weekend. And though doors don't open at 4am like in America, the bargains are just as incredible.
We hope you've enjoyed reading about these local British experiences, and that one day you get the chance to try out a few!
And when you visit England, try to visit the quaint, old-world city of Chester. Check out this guide to Chester hotels for things to do and places to stay in the area.
Lifecruiser Love English Experiences