Summer is here, which means it's time for epic actions and epic memories. We think of summer as a bottomless well, but the reality is there are only so many summer months you will truly get to revel in over the course of your lifetime. So why not make them count?
Here are some useful tips towards enjoying yourself and leaving all your worries where they belong, on the street curb:
Exercise and Stay Fit When You're Away
Since you are on vacation (whether or not you actually leave home) it is pretty easy to forget about working out and keeping a fit body, but this is the time when you need it most! Try to exercise every other day, no long hours in the gym are needed either. Just get a cardio workout outside while enjoying the weather or, better, find a local trail or hike! Jog or speed walk around your hotel property, in the hotel gym or even more enjoyable: at a gorgeous beach!
Of course, you aren't looking forward to exercising on your vacation so much as you are looking forward to eating. If you're in a new city or country, by all means–sample the local fare in abundance. But try to keep it on the health side. Yes, you are going to eat out and yes you are probably going to give into temptation, but make healthy food choices for your body and wallet's benefit.
You are wise if you look up different restaurants and their menu's before leaving home, to make sure you minimize the risk of being tempted to eat unhealthy food. Sometimes it can be difficult to find a good restaurant abroad while out sightseeing, at least if you are like us; we tend to walk on the wrong streets all the time…
Healthier foods are anything on the menu that have been roasted or steamed. Or even try a diet that is not only healthy but disease combative.
Save While on Vacation
Vacation means your own personal time to get away from the worries and stress of modern life, but it does not mean you must spend your life savings in order to achieve a memorable vacation experience. Use your investigative skills to find deals from travel companies on certain essentials like rental cars, discounted hotels or even stay at the more budget-friendly hostels.
Register with airlines and travel companies. Check online for airline deals that are partnered with travel companies and submit your email to mailing lists so that you will stay up to date with their coupons and monthly offers.
Packing light will help save on costs. Most airlines tend to charge for every bag that you check and those fees can add up quickly. Check the airlines baggage policy before booking your flight and make sure that you are considering these fees when you are buying your ticket and more importantly, packing your bags. For many airlines you can carry-on two bags, keep that in mind when packing as well.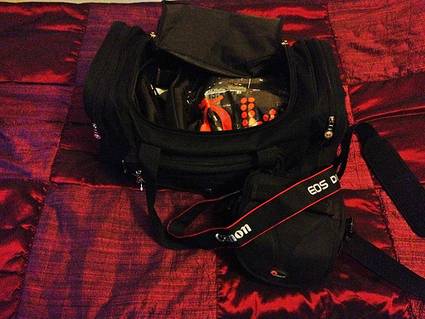 See What the Others are Saying
Things may not always be as they appear. Before you plan to do anything, do your research. Most vacationers already know where they are about to go, so after your trip is booked get to know the stories of others who have been to your destination. Check out Yelp and other review sites, even social bookmarking sites like Reddit. Users of these sites often drop hints on the best places to eat, or the best events they attended while on vacation. Benefit from the experiences of others.
Secure Your Home Life so You can Enjoy the Time Away
Don't allow your worries at home to affect your beautiful get-away, so secure your home life to better enjoy your vacation. Call your friends, family, and neighbors just to let them know you will be out of town, give them the date and the time you will be departing and when you will be returning. By doing this they know it may be tough to contact you during your time away.
Don't worry about your home either, as long as you have a good security system to keep your house under watch. If your home isn't protected, take a look at www.securitychoice.com for security options that match your price point and neighborhood.
Capture Memories with Great Vacation Photos
Bring a digital camera along and go trigger happy. Take all the pictures you would like, from the clear beaches to the city skyline, anything that will capture not only the trip's memories, but the feel of the experience.
Be sure to take a look at 10 Steps towards taking better Travel Photographs. You probably want to show your friends or family back home so bring your camera out and literally snap until the battery dies.
Ideally, it's best to construct a life for yourself that you don't need to escape from. But the reality is, people need vacations in order to unwind and explore new experiences and places. Maximize your time away from home.
Lifecruiser Love Vacation Tips
Other Vacation Tips posts at Lifecruiser:
All inclusive holidays ways pays
Travel and Credit Card Use
Why getting organised for your holiday will save you money
8 Essentials for Any Trip Through Europe
How to get cheap holiday deals
Top 5 Travel Tips When Visiting Foreign Countries
Where to find late holiday deals
38 Accessible travel links for disabled travelers