Mr Lifecruiser is having a 25 years vacation anniversary at the farm this year. To celebrate it we gave the farmer a flower and made a very traditional Swedish meal to eat together.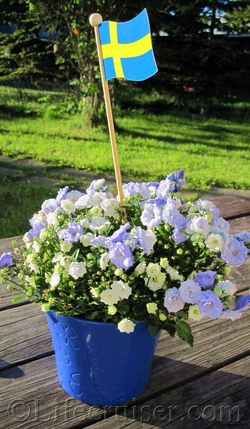 Since we have very simple kitchen here, we made the dinner simple too: home made pannbiff (kinda minced meat beef) with fried onion, potatoes, broccoli and lingon berries.
We were extra hungry that day for some reason - maybe the sea breeze made us extra hungry, so all three of us ate like wolfs…. *giggles*
Down below you can see our view out on the fields. Just beyond the horizon line lays the Baltic Sea.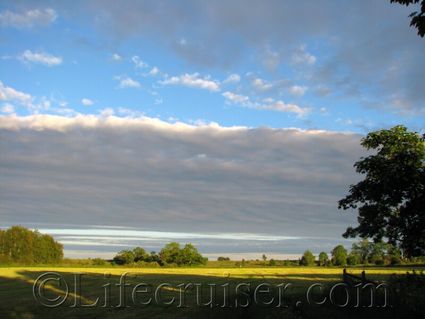 Can you understand why we keep coming back year after year…?
Mr Lifecruiser has not only been on the farm for 25 years in a row, but also been on this island - Fårö - for 32 years in a row!
Me? I've only been here for 6 years now, not only in the summer, but also in the spring - and winter, but I feel so at home here that it feels like much more.
This year we're staying here for 50 days - 7 weeks. There will be lots of photos - even some from last year photos which I discovered that we haven't published yet….
Lifecruiser ♥ Fårö